We're a subscription based service that delivers customised, natural and fully nutritious meals to your doorstep in Klang Valley, Penang or Johor.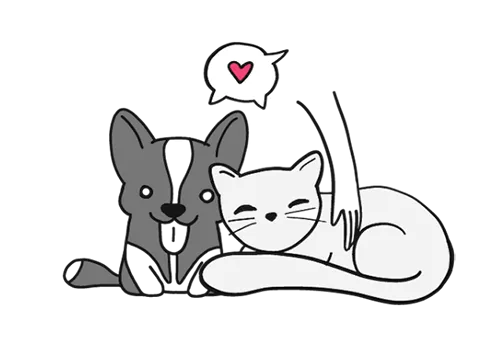 1. Give us your pet's details and requirements
Create your pets profile online. Only takes a few minutes and helps us figure out exactly what is suitable for your little furkid.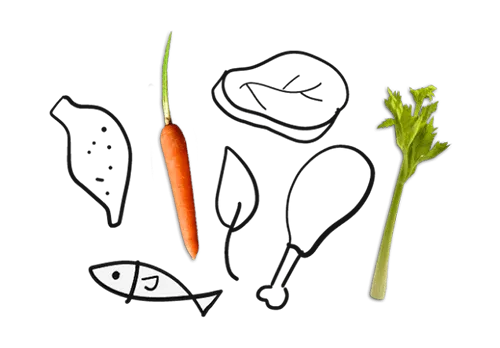 2. We cook your pet's customised meals
Using only fresh, human-grade ingredients, we gently cook and portion out your pets meals, into exactly the size of packets they need each day.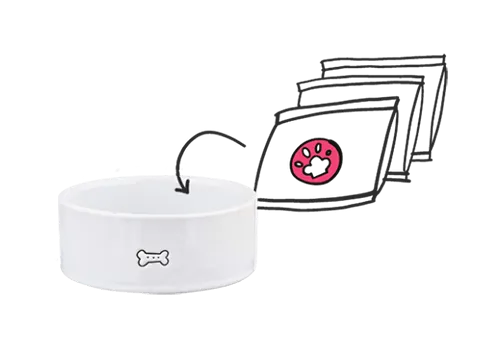 3. Receive their meals when it's convenient for you
We delivery regularly, every 2 weeks or monthly, whichever is best for you. Change delivery dates any time through the Petchef Portal.
4. Serve them the natural food they deserve!
Prices include all the meals your pet needs in 4 weeks!
* our convenient subscription plans offer up to 30% further discount on your monthly pricing
Choose what's best for them
You can choose exactly the recipes that suit your pets the most. We've listed exactly what goes into our recipes: all fresh, only natural ingredients and packed full of nutrition for your pets! We never use any fillers, artificial preservatives or processed ingredients.
Choose from our recipes, cooked fresh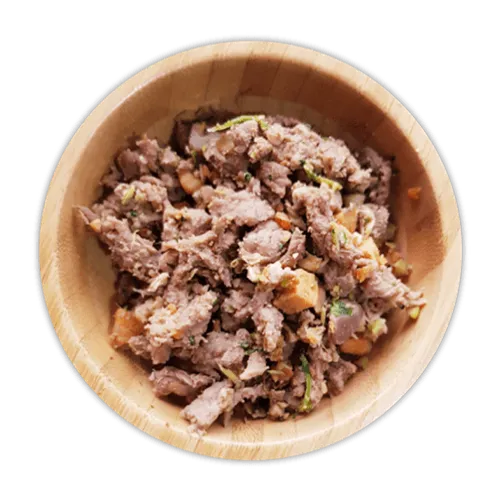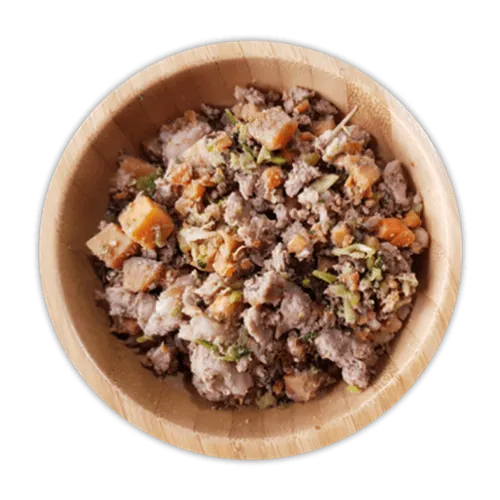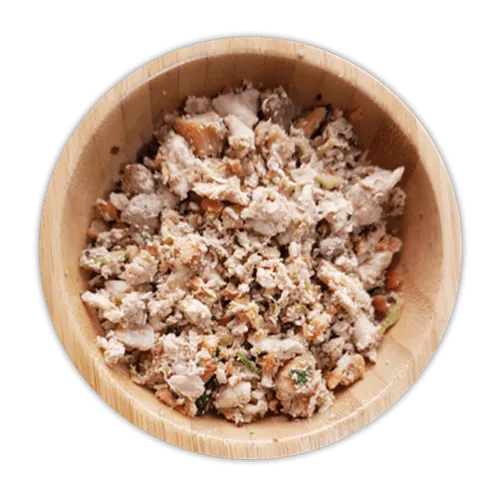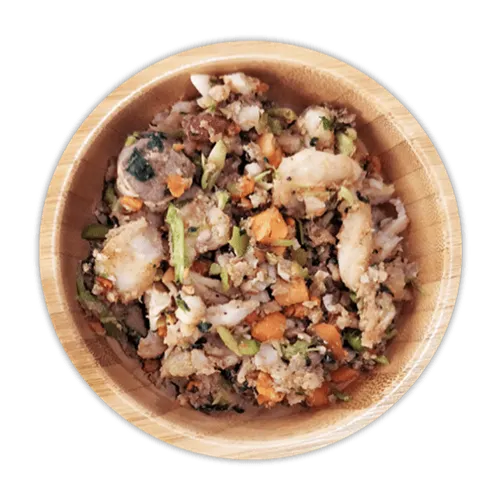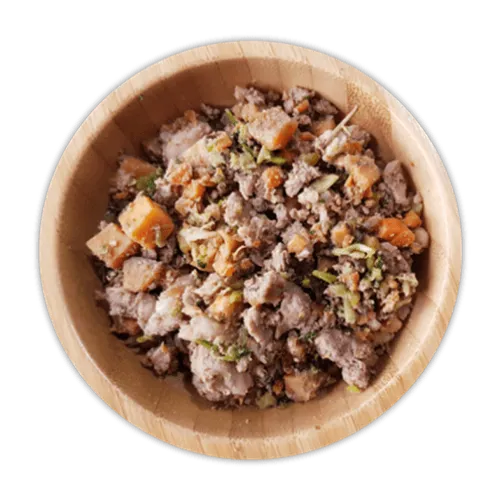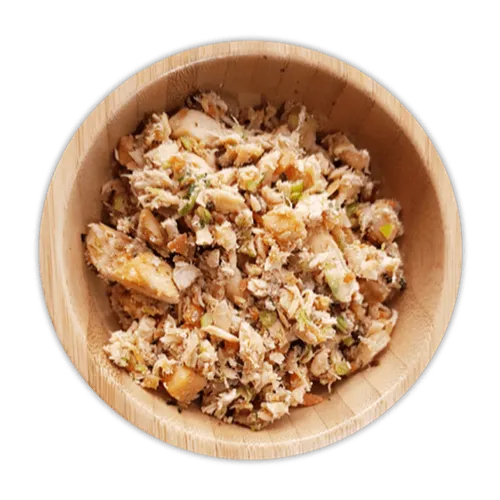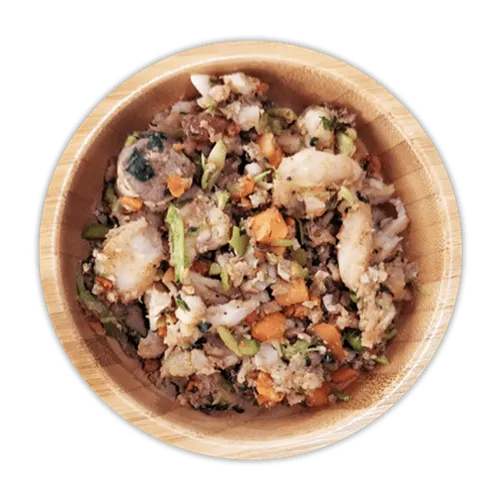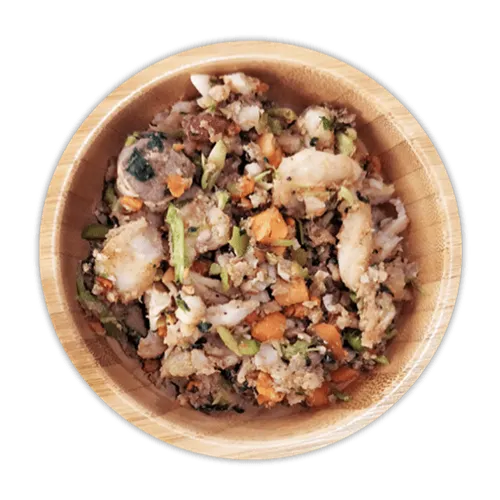 And choose what's best for you
Prices depend on your pet size and the recipes you choose. We calculate our prices specifically to the ingredients used so you're paying comparable prices to what you'd spend to make it yourself (sometimes even less!)
You can cancel anytime, by submitting a request in your dashboard, just find the button Cancel Subscription. Using this option your subscription will cancel at the end of your current contract period.
If you haven't chosen any contract (simple Monthly), your subscription will cancel at the end of the month after the already paid-for deliveries have been sent.
If you're on a longer contract (3-6-12 months, with additional discount), note that this option cancels your subscription when the contract ends. If you'd like to cancel immediately, please chat with us on WhatsApp to help you minimise the possible cancelation fees.
If your order is to be delivered to an address in KL, please be sure to get in touch 3 business days (Mon-Fri) before your next scheduled delivery so we can tell our chefs to put a hold on sourcing and cooking your order!
If your order is to be delivered to an address in Penang or Johor Bahru, please be sure to chat with us 5 business days (Monday) before your next scheduled delivery. We only deliver on Saturdays to these two locations, so please submit no later than the Monday prior.