Getting nervous when you leave? Chewing furniture?
Have you been thinking of welcoming a new hound into your home? Want to provide the best for them but you don't know where to start? Is this perhaps your first dog? Then you have come to the right place! In this listicle, we have reviewed some of the best books money can buy, that are ideal for first time dog owners.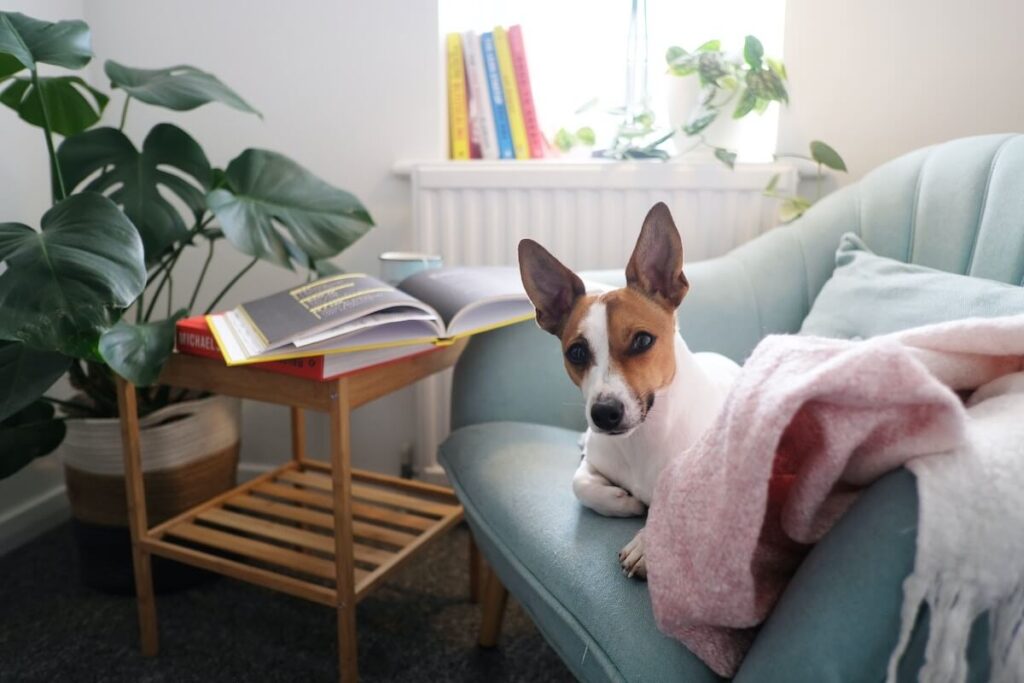 The Ultimate Guide to Raising a Puppy (by Victoria Stilwell)
(RM53.14 on Amazon)
This 224 page book comes packed with information that centers on the training and raising of a dog in its forever home. Noted as the best overall book for a new dog owner by critics, this particular guide covers everything that you need to know on raising a furkid; from choosing the right kind of dog to housetraining and developmental growth. Readers would also be exposed to a plethora of dog developmental tips based on their age which could come in handy when selecting the right pup for their home. NOTE: This book is catered solely for first time dog owners and it might not be suitable for children.
Making Dogs Happy by Melissa Starling (Paul McGreevy)
(RM62.00 on Amazon)
What makes this 288 page book unique from other guide books out there is the detailed explanation on a dog's body language towards humans and other animals around them. Making Dogs Happy also provides readers with an idea of a canine's likes and dislikes, while simultaneously delivering the best tips on instilling "good dog" behavior in them. However, this book is also catered towards adult first time dog owners so it might not be entirely useful towards children.
The New Complete Dog Book (The American Kennel Club)
(RM186.39 on Amazon)
A book that is regularly updated, this 920 page behemoth provides readers with comprehensive information on over 200 dog breeds, allowing first time dog owners to thoroughly select a pup that is suitable for their home and lifestyle. The New Complete Dog Book also comes with 800 colored photos of adorable doggies making it an enjoyable read for both children and adults. However, this book also falls on the pricey side so you might wanna save up on some dough before purchasing this big boy.
The Right Dog for You (David Alderton)
(RM64.80 on Amazon)
If you are still in the process of selecting the right kind of dog breed that suits your home and lifestyle, then this book is for you. With 256 pages, The Right Dog for You offers a comprehensive list of around 120 dog breeds that is also accompanied with additional breed specific information such as grooming and exercise needs that might help in your search for the right furry friend. While this guide is mainly aimed towards adults, its picture-filled content might also be useful in helping children understand more about dogs and how each breed differs from the other.
Home Alone – And Happy (Kate Mallatratt)
(RM75 on Amazon)
Introducing a dog to its forever home is not an easy feat, especially if they have been living at the shelter for some time. Some of these dogs might develop separation anxiety because of this sudden change while others might grow bored because they are in unfamiliar territory. In this 96 page book, readers will be introduced to this particular phenomenon in which they will also be provided with a number of training tips on ways that keep their dogs entertained and well behaved as they become accustomed to their new space. Although the information in this book might be beneficial for first time dog owners, Home Alone – And Happy is a pretty pricey purchase despite its number of pages.
The Golden Rule of Positive Puppy Training (Jean Cuvelier, Jean – Yves Grall)
(RM89 on Amazon)
This book comes packed with cartoons, photos and a ton of information on cultivating a positive training environment for your puppy. There have been a number of cases where puppies return to shelters because they have negative training experiences with their owners and this book aims to remedy that issue. The Golden Rules of Positive Puppy Training provides first time dog owners with a variety of training instructions such as house training and walking on a leash. Apart from that, this book also doubles as a perfect read for families with children as they both prepare for the arrival of a family member.
Dog Training for Kids (Vanessa Estrada Marin)
(RM65 on Amazon)
Written by a professional dog trainer, this book comes with 176 pages of step – by – step instructions on how to train and take care of a new dog. Aimed directly towards children, Dog Training for Kids is a book that could also help parents assist their children when training a dog that is new to its environment. Despite this book's target demographic, adult supervision over children is highly recommended when it comes to dog training and care.
Did this help?
We're a small but very passionate team of pet lovers who started a business to help extend the life and health of dogs and cats. We cook healthy and pure dog food from meat and veggies and nothing else! We read books and followed international research in crafting our food. Visit our Recipes page to take a look at what's on the menu.
If you want to improve your dog's fur shine, energy and overall health level, try feeding them Petchef for a month and you'll be pleasantly surprised by the results.