Good to know before buying a dog raincoat
Malaysia can be notorious with the weather at times but that should never stop you from having fun outings with your doggo. If you are looking to get a raincoat that could protect your precious pooch during the monsoon season, here are some tips to take note of when making that purchase.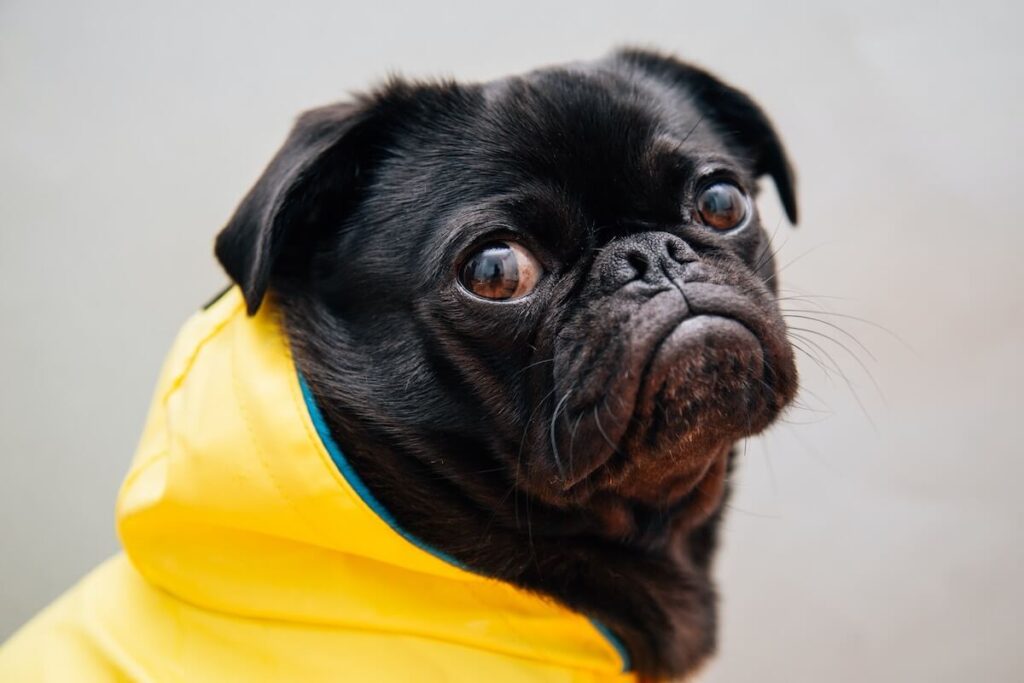 The Benefits Of Dog Raincoats
Much like humans, there are a number of advantages that come with a dog in a raincoat. Besides looking utterly adorable, apart from them not getting your floors wet, they would also be safe from the risk of catching a cold as well. However, it is important to note that not all dog breeds require rain coats. Some breeds with shorter, finer hair, require a rain coat as it helps provide insulation when they're out trotting along the cold and wet streets.
Dogs with longer hair, on the other hand, are more prone to their fur being matted and tangled when it gets wet in the rain, so using dog raincoats helps untangle those stubborn knots of hair and this also makes the grooming process a whole lot easier as well.
Factors To Consider Before Purchasing Your First Dog Raincoat
1. Dog breed
Not all dogs need a dog raincoat as some are bred to exist outdoors, in all types of weather conditions. If your dog comes from a breed that is originated from a place of warmer climates, and they are not familiar with the cold and the rain, then they may need a raincoat to survive these particular weather conditions. Other breeds, such as the short haired greyhound, require a raincoat when out and about as their fur does not afford them much protection from the rain.
2. Dog Size
Dogs are able to self – regulate when placed in various temperatures but this factor differs from dog to dog as some canine bodies are more efficient at self – regulating than others. Small dogs, for instance, are unable to retain body heat as well as their larger counterparts. Because of this they might need a dog raincoat as this can help them stay warm during the rainy seasons.
3. Dogs with certain conditions
Dog raincoats are especially useful for dog groups that require special attention. This particular group includes elderly dogs, dogs with medical conditions and dogs that are sensitive to the cold. Young puppies are also susceptible to the cold as well and may benefit from this protective outerwear when out and about.
Special Features To Look Out For When Looking For Dog Raincoats
Look out for brightly colored raincoats with reflective strips attached to them. This allows your dog to become more visible to passing vehicles when you are on the road.
Ensure that the raincoat comes with a hood or an extended collar so that it keeps your dog's face and head dry. This might also help them feel more secure when facing a torrential downpour.
Search for raincoats that have secure closures or straps on them as this might add on to the security of the raincoat on your dog's body.
If you'd like to read more about which dogs need raincoats, you can check
this article
by My Anxious Dog.
We hope this was informational
We're a small but very passionate team of pet owners and lovers who started a business to help extend the life and health of dogs and cats. And now we cook healthy dog and cat food and deliver it to your doorstep.
If you want to improve your dog or cat's energy levels, fur shedding issues, and overall health level, try feeding them Petchef for a month and you'll be pleasantly surprised by the results.